Hiii Girls and Guys
My first eva blog
post!!!
As summers here, I find myself spending more money and time on deciding on what nail varnish to wear.
I have recently purchased the beautyuk statement nails gift set in Urban girl which consists of pretty pastels
I have truly fell in love with these colours and with the variety of 6 nails varnish under £5 is simply a bargain.
The gift set consists of a white, a lilac, grey( with lilac undertones), peach, baby blue, mint green
I would say one of the colours are similar to, the minty green from Mac's Quite Cute collection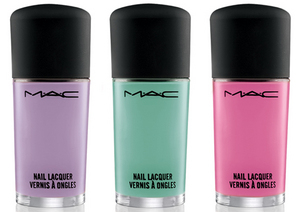 By Miss G...xxxx